Ricky Surie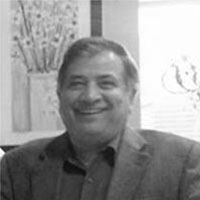 Ricky Surie is an experienced professional with expertise across various industry verticals- electronic circuit design, manufacturing management, foreign exchange trading, correspondent banking, banking operations, bond sales, real estate loan workouts, market entry consulting, investment management and operations management. Some of his notable achievements include setting up the Representative office for Irving Trust in Mumbai in 1983 and serving on the investment committee of the India Direct Fund, the first offshore private equity fund to invest in India, in 1995. His clients have included Avco Financial Services (now Associates), Bell Helicopter, Cessna Aircraft, Chemical Bank, Citicorp, Cognizant Technology Solutions, Holiday Inn, Tennessee Valley Authority, Tokai Bank and the United Nations. He serves on the general body of Action for Ability, Development and Inclusion, New Delhi (formerly Spastics Society of North India) and is a Director on the board of Taneja Aerospace and Aviation Limited, Bangalore, India's only private manufacturer of aircraft. Earlier, he worked with McKinsey & Company. He holds Bachelor of Technology from IIT, Kanpur and MBA from Harvard Business School.
---
S N Rajesh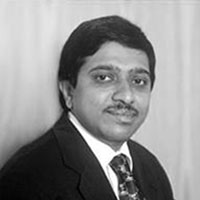 Rajesh is the Managing Director of Suyash Advisors, an Indian advisor to Monsoon Capital, and is a Portfolio Manager for the firm's real estate strategy. Since 1994, Rajesh has had investment experience in different areas of the Indian capital markets, including private equity, public equity, project financing and corporate financing. Rajesh co-founded UTI Ventures in 2000, and until 2008, was involved with the entire life cycle of private equity: fund raising, identification and evaluation of iInvestment opportunities, due diligence and transaction structuring, board level monitoring and successfully exiting from portfolio companies across Fund 1 & 2 of UTI Ventures. Prior to UTI Ventures, Rajesh worked with the Investments group at UTI Mutual Fund (one of India's leading investment managers) from 1994-2000, where he was involved with project finance, credit, private equity, PIPE and structured finance investments of $1.2 billion in over 50 companies.

Rajesh has been a director on the Boards of Subex, Ramkrishna Forgings, Laqshya Media, HBL Power systems, Consolidated Construction, Naturol Bioenergy, Primus Brands and Excelsoft Technologies. Rajesh received a Bachelor's degree in Engineering from Indian Institute of Technology, Kharagpur in 1992, and an MBA from Xavier Labour Relations Institute (XLRI) Jamshedpur in 1994.
---
Verghese Jacob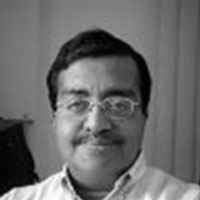 Verghese has over 33 years of corporate and social sector experience. He worked for the Godrej group of companies for twenty years, handling multifaceted assignments such as CEO of Godrej Telecom, the Head of Machine Tools division and the Vice President (HRD). He has also served as the Director and Advisor of several corporate groups such as IBS, ACCEL and KVK Energy.

As the Chief Integrator and CEO of Byrraju Foundation, he spearheads one of India's largest NGOs focused on rural transformation. Byrraju Foundation has adopted 200 villages and has initiated many innovative models of social entrepreneurship in rural healthcare, education, literacy, livelihoods, women empowerment, drinking water, waste management, rural BPOs, community leadership, and rural enterprises, impacting over 2 million people. In a short span of eight years, Byrraju Foundation has created one of the largest public private partnership platforms for rural development with over 200 active alliance partnerships, 800 employees and over 10,000 volunteers. Verghese is also the Founder Trustee of KVK Foundation, Hyderabad and FCBS, Trivandrum (Foundation for Capacity Building in Science). By simultaneously serving both corporate and social sectors, Verghese has pioneered many innovative management practices in the social sector for serving the underprivileged.

Verghese served as the Chairman of Bombay Round Table , was the founder secretary of Cochin Round Table and also spearheaded many of the Godrej group's CSR and community welfare programs, where his passion for social causes found expression during his corporate stint. Verghese is a keen tennis and bridge player and has played both the games at the national level. He is also a Six Sigma black belt and Byrraju Foundation is the first NGO in the world to adopt Six Sigma methodologies. He also espouses other charitable causes such as National Kidney Foundation, CARE Foundation, HelpAge etc. He has also served several times as member of CII National Councils such as CSR Forum, NGO Forum, HR Forum etc and also was a member of the Andhra Pradesh CM's Task Force for Rural Development. He also serves as an ombudsman protecting customer interests in the microfinance sector.

Verghese is an Electronics Engineer and an MBA specializing in Marketing and Finance from XLRI, Jamshedpur, in 1979.